I wrote the other day about THE DARK SIDE OF MIND FORCE and how it can be used against you as well as how you can protect yourself from those trying to manipulate you in the wrong way…
Something you should know– And believe me this is power.
Almost every sentence can be marked for Manipulation, Influence and Persuasion…
Let use an example from above…
"Something you should know– And believe me this is power."
If I want to enter your subconscious mind as you read this simple sentence I can do it very simply by "marking off" the words I want to influence you…
For example– Something YOU SHOULD KNOW— You'll notice I marked off YOU SHOULD KNOW.
This enters your subconscious mind and your mind automatically reads it as a question and tries to answer
WHAT SHOULD I KNOW?
The next part is two fold– And BELIEVE ME…
So I just commanded you to BELIEVE ME
And the next part– THIS IS POWER
So with that simple sentence I can influence and manipulate you if I wed to (and I do sometimes).
I'm giving away a very powerful secret here, so don't dismiss this.
So in essence I can control your thoughts to an extent even with just the written word…
YOU SHOULD KNOW— BELIEVE ME– THIS IS POWER
That is the set up so that anything after you will believe me and know it has power which could entice you to do as I say…
Now, can you imagine how much more powerful this can be if I am sitting in front of you and say these words with the right tonal quality, energy and mental thoughts?
It's called ATOM BOMB powerful….
BELIEVE IT!
Talk soon,
–Al
PS– If you really want to know the best ways to do this, check out Manipulation manual which you can get for only $9.95 and it comes with a 14 day trial to my famous 13 Week Hypnotic Influence Boot Camp.
I received a lot of comments about the Blog Post "IS IT REALLY ABOUT CONTROL"?
And a lot…And I mean a lot of people wanted to know–
"HOW DO I BECOME A CONTROLLER"?
It's actually not as hard as you might think…
And in this one simple email, I'm going to give you the framework with which you can do it…
GUARANTEED!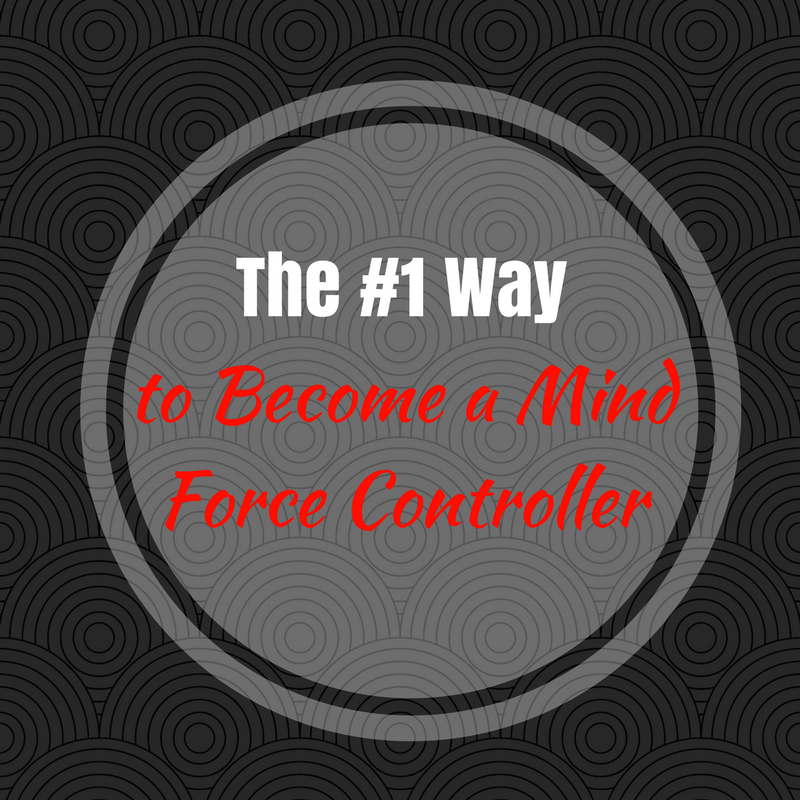 The same methods I use, the same methods my top students use and the same methods other
Mind Force Specialists use!
Once you understand the 3 Chambers of your mind and how you can open them up for
increase Mind Force Power, it becomes easier…
Did you know that almost every sentence you say can have power?
Did you know that there are certain things you can say that can deliver PERSUASION AND INFLUENCE like a sledge hammer, allowing you to literally control the other person or be controlled by them?
This is no joke and yet it happens every day and is used every day by those savvy enough to have these
skill sets…
That is one aspect…If you add a method of "Hurricane Energy" into the equation it becomes even more potent…
25% of the power comes from the words you say and how you say them…
25% of the power comes from the energy you put forth (and the type)
50% of the power comes from the Mind Force Power of Control you have
Your Mind Force is the Scope, Your Words are the ammunition and Your energy is pulling the trigger and using the velocity of the high powered snipers rifle…
Without the scope a sniper could never hit a target from a mile away or even one hundred yards away…
It's the same with YOUR MIND FORCE…
If you know how to focus it like a laser beam, you'd be amazed at what YOU CAN ACCOMPLISH.
Best place to start?
THE MIND FORCE LIBRARY– And you can get it right now for 74% off.
PS– Only be frightened about how this can be used against if you don't understand the secret ways to protect your mind from getting HACKED!
Someone wrote me the other day and asked me– "Is it really about Control"?
I asked– "What do you mean"?
They replied– "Do I really need to be a Controller and be in control"?
And of course the answer is a resounding– NO!
You make the decision to be a "Controller" or not…
Of course, if you decide not to be…
YOU WILL BE CONTROLLED BY OTHERS!
Look at our current political landscape… Everyone trying to control
Everyone trying to control each others thoughts and mind share…
This is classic mental manipulation and don't you even think there's not a lot of thought going into how to manipulate you…
The media and others that want you to think a certain way are bombarding your thoughts with one thought or the other…
This is classic control manipulation, and IF YOU ARE NOT A CONTROLLER YOU
WILL FALL PREY TO IT…
These forces want to pit people against each other for their own uses, NOT YOURS…
Do you think this is by mistake?
There is NO BETTER TIME THAN NOW to LEARN HOW TO BECOME A CONTROLLER…
It's either control or be controlled…
Just look at what's happening in the world today…
Dictators control their people….
Terrorists control the thoughts of their young acolytes…
Political groups and others are trying to get you believe their way…
And if you don't watch it, you can be sucked into the vicious cycle of drama
that only brings pain and uncertainty…
Decide to control and own your own mind with your own thoughts, not those of these
"mind control groups".
It's easier than you think and the rewards are even better than you could want….
Think on these things my friend, I have more coming your way soon…
Respectfully,
Al Perhacs
PS– If you want to become a Controller, one of the best ways to begin is with THE MIND FORCE LIBRARY.
What a year 2016 has been! I believe most of you will agree that this year has brought the most astounding moments in your life. (Well, of course, we all strive to achieve more success and become better each year.) The whole 2016 has been a meaningful journey for me and for all my endeavours. My purpose of helping other people to improve their personal strength and life situations rooted from the overwhelming gratitude of the love and support I got from the all the people around me.
This coming holiday, I made a glimpse of all the things that happened and pondered on what I've learned from them. I want to embrace Christmas Day with something worthy to cherish and welcome the new year with new hope to flourish.
More on A Glimpse of 2016: Sending you Love and Gratitude to look forward to 2017
Hey there,
Just thought I'd send you a quick note…
Last year I did a huge sale on all of my books and courses and I've been getting emails about if I'm going to do it again…
Well, I decided to kick it off today, and will be running it until Christmas Day at Midnight.
With all tools and techniques so available for everyone, what else can be done to increase one's ability to achieve more in life? No matter how great those techniques are, still, our mind is the most effective tool that needs to be nourished and taken care of. Mind Force and Hypnosis can aid you unleash your potential- enhancing your mind to absorb everything that needs.
Your mind can be reprogrammed with this unique hypnosis program that will help you pick up and absorb new information, learn and develop faster thus improving your way of life.
Do you want to achieve more in life?
Do you want to have a better financial capacity?
Do you want building a successful career?
Do you want to learn instant mind power and accelerate your level of learning?
The gift of learning is not something you are born with. This ability is a skill that we can acquire and develop, all you have to do is to change the way you think.
What are the Advantages of Learning New Skills through Mind Force?
What can you get? What will be the expected result?
Save time and allot more of them to your family
Gain more opportunities
Stand out in competition
Reprogram your mind to tap to anything you want
Learn manipulation and other hypnotic skills
Learn the Notion of Hypnotic Influence and Mind Manipulation
Uncover the idea of Hypnotic Distancing. Don't let this opportunity pass. Learn ways in mind controlling and hypnotizing someone from the distance.
Find out the Methods Used by the Master Mentalists: Know how to enter someone's mind and influence them that your suggestion is the right one.
Familiarize "The Persona": Adapt the brave and confident attitude of Master Persuader
Release the high velocity energy transmissions to capture someone's attention: Let someone do what you want, when you want.
Quadruple your Rapport Skills: Build instant relationship with someone new like they were an old, long lost friend.
Hypnotize & Control in an Instant: Just what it says!! Instant induction methods! Put the abstraction quickly that the person won't even know that they were under your influence!!
Decrease Weight, Earn More Money, Find Love: Nothing is impossible when you are a controller
Applied Force Methods: Sophisticated language patterns designed specifically to win over and manipulate in any area
Subliminal Influence at the Highest Level: Unconscious messages that work very well you'll think you are cheating.
Start a Conversation with presuppositions: Find out why certain sentences presuppose an outcome that you design
Bonding Techniques that work like magic: Learn how people can get to know you, like you and trust you on the spot
How to Trigger and Set Stimulus Response: Adapt the method to leave behind post hypnotic suggestions and triggers that will be a possible mechanism to recall the same state as when you hypnotized them originally
Subliminal messages are all over the place. They can be seen on TV ads, in every melody we listen, in articles like this etc. The subliminal messages are commonly hidden in almost everything we do. As a matter of fact, you are transferring subliminal thoughts without even knowing it.
How is it possible? Perhaps you're not skilled in hypnosis, however you may acquire the same outcome that a hypnotist or someone that is well versed in hypnotic language may get.
The rationale is that a subliminal message is just a person's ability to converse with someone's subconscious mind. No matter if you did it purposely or by strategy, the effect works once it is done in a specific manner.
What is that specific manner? Well, a lot of advertisers and promoters utilize a subliminal directive in their ads to catch attention from the Shopper. This could be a clever sign to say "Buy Now" or "Grab It Today", to more covert manner of hiding the subliminal implication into a sentence form.
The subconscious mind is a portion of the mind beneath the level of conscious thought or awareness. In contrast to the conscious mind which is based on logic, the sub-conscious mind will allow all thoughts that is feed to it and gather it for recovery later.
Subconscious mind is constantly alert, taking in every form of stimulus that you are giving it. Even when you are sleeping your subconscious mind is prepared for action.
While you purposely arrange a message, proposition or command that goes quickly to the subconscious and by passes the conscious mind, you raise a very powerful theory of subliminal suggestion.
Does subliminal messages really work and how well?
It works as well as how well it is formed. If an individual making the subliminal suggestion is doing it with a specific intent and has thought out all the ways that he/she can influence you, the directive has a good chance of working quite well.
Essential point to know is that normally, one suggestion made to someone may or may not work that effectively, but if you merge several related suggestions or directives at someone, their subconscious will start to pick up on the thought and start to act on it.
This is why advertisers know that it takes about 7 exposures or more of an advertisement before you fully recognize the message they are trying to convey. Unless the ad was so effective that you had to do something about it, you wouldn't consciously remember it.
So, subliminal directives most unquestionably work, it just depends on the skill level of the person doing it, the intent of the person and how receptive the other individual is to the suggestion.
For more details, check this out.
Have you ever felt your life has been weakening day by day? Feeling a little empty and suffocated by stress in work and personal problems? Do you often feel rejections are pulling you down to the lowest point of your life?
A lot of us try positive thinking to get through it all. And nothing is wrong with that. Let's accept it that in life, we are surrounded by negative forces that often engulfed us to accumulate negative results.
Scientists have stated that the average human being has around 50,000 thoughts a day. That amazing! However, the sad part is, 80% of them are negative. What about the 20%?
Let's take for instance the following scenario:
You're thinking of writing a great idea and you believe this will be a best-seller online, that you're going to earn million dollars from it! However, due to lack of action, or let's say you become too accompanied by other ideas, you forgot to do it. Worse, after 2 months or less, you found that book online — the exact idea that you had! And that book is really doing great in sales!
How pathetic the feeling is, right?
Now, what's the catch there?
You and the one who wrote the book BOTH have the same idea, but hey, what's the big difference?
You seem to lose in focus but the other one followed through the idea. Now, he's reaping the success that would have been yours—if you just have taken action a little bit earlier!
Regrets are there, but do they still matter? Nope, not really! But they can actually be learning paths that the next time we had an idea, make it into reality, convert it to real one , make it happen!
We had positive thoughts, yes, but without action, they will be just clouds evaporating fast. Take time to listen to your inner voice. There it was, either pushing us to be motivated or pulling us to have the attempt to win in life. We became easily distracted when we hear or see something negative. We became submissive to things that we think are impossible. We let fear and hesitations gnawed us and left as  a loser.
Change your Life by the Way of your Thoughts
Here's the point. If you could only change your way of thinking….if  you could only reprogram your mind to be focused on something that you believe can bring you success…and more success in life and relationship, everything will be more than just fine.
This is what you need to do: Unleash your powers of hypnotic and subliminal influence and become a total controller — of your own thoughts, of your own success and of others.
To learn how, visit here.
Everyone wants to learn techniques…
But techniques are just that.  And sometimes they are very limited.
I want to open your mind to begin to understand the real power that you possess.
The real power of learning is through systems. Systems that are built around getting you the quickest results.
In this simple email, I will give you a few concepts that will serve you quite well, if you will just apply them.
Over the years, I learned a vast array of esoteric skills.
I was a student first. Then I became an apprentice, and finally I became an instructor.
This process never changes, but you can accelerate it.
I've done it, and taught it to thousands over the last 10 years.
How do you get really good at something?
You immerse your self in the subject.
You then become a student of that subject.
And after a while you become knowledgeable. And after that you might even become good at the skill.
In a certain amount of time, you can go from a total beginner to advanced.
Some people asked me over the years, how did you get so good so fast?
The answer is, I put in more flight time than what most people would commit to.
And then I figured out systems to learn that material at a rapid rate. One that was quicker than even those on the fastest track.
Let me give you and example:
In 2000, I took my first hypnosis course….
A few months later I took one on NLP. And after that, I totally immersed myself into the study of how to become a controller of myself and others.
Within about 9 months, I was at a very high skill level, even better than some of the people who taught me.
I wrote my Manipulation: The Master Secrets of Covert Persuasion & Hypnotic Influence system on the 13th month from the very first lesson I took.
A year from that, I was being asked on radio stations as an "expert witness" for a serial killer that was executing people in and around Maryland.
So, how does that happen?
It happened because I distilled the learning down to a system whereby I could learn the material at an accelerated rate.
You can do the same thing with anything you want to learn. Of course I want to teach you how to do this so you can become a master of yourself in the quickest time possible.
In my next email, I'm going to reveal the one concept I have used for years to get the maximum out of the minimum time.
This one concept has kept me at the top of my game, while my competition just wonders how I do what I do.
So, make sure you read the next one. I promise it will be good.
The lesson for today is– IMMERSION. Internalize this one concept and it will serve you well.
Talk soon,
-Al
PS- I am teaching you through these posts, not only a concept but a technique that I will reveal later that works everytime you use it.
[headline_georgia_large_centered color="#000000″]Discover These Unique Methods of Chakra Healing…[/headline_georgia_large_centered]
[hyperlink_large_centered link="http://awsm.co/aff_c?offer_id=22&aff_id=1220″ + target="_self"]Click Here for All The Details[/hyperlink_large_centered]
One of the questions I get the most is about healing.
I ran across a practitioner with some really unique methods that you might just be able to benefit from…
Chakra Healing by Carol Tuttle is a 20 hour video training presenting a wide range of the most effective chakra healing modalities available today.
And while her methods might be different than mine, she still has some really good concepts that I know you can integrate. In order to become a master, you need to learn many different methods and see which ones work best for you.
As I mentioned with all of the promotions I'll be sending you, when you order you will get the following:
[content_box_yellow width="75%"]
[green_plus_list width="100%"]
Access to any one of my courses or products for the same value in "Digital Format"
Access to other promotions to come
[/green_plus_list]
[/content_box_yellow]
[headline_georgia_medium_centered color="#000000″]Check Out The Courses of Instruction You Can Get For FREE, When You Order This Course on "Chakra Healing" by Carol Tuttle[/headline_georgia_medium_centered]
[divider_bar]divider[/divider_bar]
[content_box_paper_white width="75%"] When you order Chakra Healing, you are entitled to receive any of my products of an equal or lesser value for FREE…Just contact my support desk here, with your order and receipt number and we will hook you up!
[red_arrow_list width="100%"]
Internal Power Centers-

$77 

Mind Portal–

$77

Chi Power Plus System-

$77

Dim Mak –

$39.95

Manipulation-

$97  

Ultimate Hypnotic Influence–

$97 

Control Factor-

$67

Magneto–

$77

Subliminal Solution System-

$97

Inner Game Boot Camp–

$97

Hypnotic Influence Boot Camp-

$147

Goal Getting System–

$27

Esoteric Training Manuals-

$47
[/red_arrow_list]
[/content_box_paper_white]
[hyperlink_large_centered link="http://awsm.co/aff_c?offer_id=22&aff_id=1220″ + target="_self"]Click Here for All The Details[/hyperlink_large_centered]