I wrote the other day about THE DARK SIDE OF MIND FORCE and how it can be used against you as well as how you can protect yourself from those trying to manipulate you in the wrong way…
Something you should know– And believe me this is power.
Almost every sentence can be marked for Manipulation, Influence and Persuasion…
Let use an example from above…
"Something you should know– And believe me this is power."
If I want to enter your subconscious mind as you read this simple sentence I can do it very simply by "marking off" the words I want to influence you…
For example– Something YOU SHOULD KNOW— You'll notice I marked off YOU SHOULD KNOW.
This enters your subconscious mind and your mind automatically reads it as a question and tries to answer
WHAT SHOULD I KNOW?
The next part is two fold– And BELIEVE ME…
So I just commanded you to BELIEVE ME
And the next part– THIS IS POWER
So with that simple sentence I can influence and manipulate you if I wed to (and I do sometimes).
I'm giving away a very powerful secret here, so don't dismiss this.
So in essence I can control your thoughts to an extent even with just the written word…
YOU SHOULD KNOW— BELIEVE ME– THIS IS POWER
That is the set up so that anything after you will believe me and know it has power which could entice you to do as I say…
Now, can you imagine how much more powerful this can be if I am sitting in front of you and say these words with the right tonal quality, energy and mental thoughts?
It's called ATOM BOMB powerful….
BELIEVE IT!
Talk soon,
–Al
PS– If you really want to know the best ways to do this, check out Manipulation manual which you can get for only $9.95 and it comes with a 14 day trial to my famous 13 Week Hypnotic Influence Boot Camp.
Do you believe your life story and message can reach millions and change the world?
Either way, Ted McGrath, will make you a believer and show you step by step how to find your life story and message so you can get your dream clients delivered to you.
My friend Ted believes that the world is waiting to hear your story and message, and it's time for you to stop waiting to get your dream clients.
You are good enough, and the time is now.
When you download the message to millions blueprint, there is a full length video training, that walks you through…
=> The # 1 secret to finding your life story that helps you stand out to your dream clients
(Ted, has a one man play, Good Enough, where he plays 10 characters on stage, so he knows story)
=> The big mistake that prevents coaches, service businesses, and experts from clearly communicating their message in a way that inspires their dream clients
=> The key to creating coaching programs that give you time and money freedom for your lifestyle friendly, dream business
=> Ted's proven method for getting dream clients delivered every single day while sharing his message with millions
If you are struggling to get dream clients that you love working with, this Message to Millions blueprint is the answer.
It all starts with your story and your message, to set you up with a business flooded with dream clients.
Ted overdosed from drugs and alcohol at the age of 21, and he says, "My message and my dreams almost dies inside of me."
Don't let your message and your dreams die.
The new celebrity in the world today is the coach, service business, practitioner, expert, consultant, and speaker with a life story and message that makes an impact.
Your story matters,
AL
When ever I write a compelling email that gives out nuggets of great usable information, I always get questions…
Here goes one I get all the time…
" You shouldn't be teaching this Mind Force because it could get in the hands of someone who would use it for dark sided manipulation".
I agree and in fact one of the reasons I got started with this was to prevent someone from doing it to me.
You see, I was brought up by my Russian Grandmother and she was taught by her mother (My great-grandmother, who I called "Bubba"), that there will be people trying to curse you either deliberately or by mistake….
Some people don't really understand the power of their words, chi, mind force, etc.
When you understand how things really work, you begin to grasp the concept of using your chi, words and mind force wisely…
And yes someone could use these things for evil, and I've thought about that over the years and realize that I've had some actual instructors that when I met them were really good guys, but over time their intentions switched from the light to the dark…
Of course I stopped associating with such people when those things happened…
One key factor when it comes to Mind Force, Chi and other esoteric skills, is that they cut both ways…
The same techniques can be used to heal or to hurt.
Some can cause abundance and prosperity and the flipside is being broke and desperate.
Similar techniques but with focused intents yields vastly different results…
Why not know how to defeat someone who is trying to curse you or bring you down?
Why not know the Mind Force Self Defense to use against someone aggressively trying to manipulate you?
If I can help you to become a Mind Force Specialist, you'll be able to do that and more.
In fact with my Mind Force Library and Distilled Learning System, you'll learn that and much more.
You can check them out here and save 74%. The price goes back up in 48 hours, so if you want in, now is the time…
Click here for all the details.
Talk soon,
–Al
PS– My grandmother had all kind of tricks up her sleeve if she thought someone was bothering me as a kid. One day, I'll talk more about this. But for now, get your hands on my Mind Force Library for only $39.95 before the price goes back up.
So how do you breakthrough and release all the deep seated thoughts that won't let you go when everything else you've tried has failed? Introducing 15 Minute Manifestation Program.
Here's what I learned and I didn't need to spend hours or years meditating (which, by the way, I'd already tried). You don't need to interpret dreams, read countless books on attracting and intending, create vision boards, or pay for costly seminars (which I'd also tried).
I was able to bypass all the time-consuming techniques and go straight to the source – the subconscious.
It only took a few short minutes a day
I was able to make "corrections" to my subconscious thought patterns so they rejected negative thoughts that were deeply rooted, the thoughts that continued to hide themselves even though I went through all the meditating, mantras, intending and all the rest of the techniques that are popular today
And I was able to form new, powerful thoughts that will became my reality in the same way the old thoughts did.
I'm sure by now you're asking the same question I had when I first discovered this incredible program:
How does it work?
Let me explain it in simple terms.
15-Minute Manifestation uses theta brainwave technology to bring your brain into the theta state almost instantly. And this is where the magic happens. This is where the subconscious is most receptive to messages.
You may experience, as I did, vivid imagery, long forgotten memories, and intuition leading to creative ideas. I experienced information that apparently was beyond what I are able to receive during my waking hours.
But I wasn't asleep and I didn't forget the thoughts I had, as is so often the case when we dream.
15-Minute Manifestation is the last tool I'll ever need and it only took 15 minutes a day
There are no long and tedious books to read, no theories to understand and nothing to memorize
All you need is a pair of headphones
Why are you still holding on to all those destructive subconscious thoughts? The technology is available NOW!
By utilizing your brains naturally occurring theta waves – the same waves that occur in sleep and deep meditation – you can reprogram your thoughts to get rid of those that have been making you miserable and keeping you from moving forward.
15-Minute Manifestation is easy and inexpensive (thankfully, because I'd already spent a small fortune and a lot of time on books and seminars that didn't work). And the benefits are enormous. There's absolutely no risk because the program comes with a 60-day money back guarantee!
Don't waste any more precious time being frustrated because you're unable to live a life that's fulfilling your dreams.
Get this program in hand today and discover what I did – that in just 15 minutes a day you can become the person you want to be. It's easy and quick and you'll wonder why you lived so long without it! I know I did!
I received a lot of comments about the Blog Post "IS IT REALLY ABOUT CONTROL"?
And a lot…And I mean a lot of people wanted to know–
"HOW DO I BECOME A CONTROLLER"?
It's actually not as hard as you might think…
And in this one simple email, I'm going to give you the framework with which you can do it…
GUARANTEED!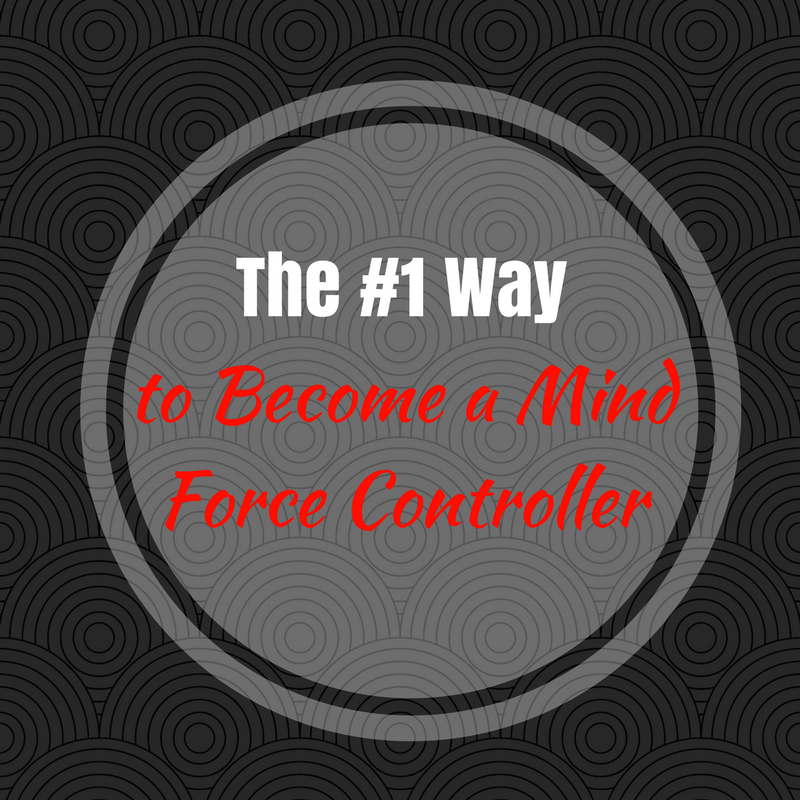 The same methods I use, the same methods my top students use and the same methods other
Mind Force Specialists use!
Once you understand the 3 Chambers of your mind and how you can open them up for
increase Mind Force Power, it becomes easier…
Did you know that almost every sentence you say can have power?
Did you know that there are certain things you can say that can deliver PERSUASION AND INFLUENCE like a sledge hammer, allowing you to literally control the other person or be controlled by them?
This is no joke and yet it happens every day and is used every day by those savvy enough to have these
skill sets…
That is one aspect…If you add a method of "Hurricane Energy" into the equation it becomes even more potent…
25% of the power comes from the words you say and how you say them…
25% of the power comes from the energy you put forth (and the type)
50% of the power comes from the Mind Force Power of Control you have
Your Mind Force is the Scope, Your Words are the ammunition and Your energy is pulling the trigger and using the velocity of the high powered snipers rifle…
Without the scope a sniper could never hit a target from a mile away or even one hundred yards away…
It's the same with YOUR MIND FORCE…
If you know how to focus it like a laser beam, you'd be amazed at what YOU CAN ACCOMPLISH.
Best place to start?
THE MIND FORCE LIBRARY– And you can get it right now for 74% off.
PS– Only be frightened about how this can be used against if you don't understand the secret ways to protect your mind from getting HACKED!
Someone wrote me the other day and asked me– "Is it really about Control"?
I asked– "What do you mean"?
They replied– "Do I really need to be a Controller and be in control"?
And of course the answer is a resounding– NO!
You make the decision to be a "Controller" or not…
Of course, if you decide not to be…
YOU WILL BE CONTROLLED BY OTHERS!
Look at our current political landscape… Everyone trying to control
Everyone trying to control each others thoughts and mind share…
This is classic mental manipulation and don't you even think there's not a lot of thought going into how to manipulate you…
The media and others that want you to think a certain way are bombarding your thoughts with one thought or the other…
This is classic control manipulation, and IF YOU ARE NOT A CONTROLLER YOU
WILL FALL PREY TO IT…
These forces want to pit people against each other for their own uses, NOT YOURS…
Do you think this is by mistake?
There is NO BETTER TIME THAN NOW to LEARN HOW TO BECOME A CONTROLLER…
It's either control or be controlled…
Just look at what's happening in the world today…
Dictators control their people….
Terrorists control the thoughts of their young acolytes…
Political groups and others are trying to get you believe their way…
And if you don't watch it, you can be sucked into the vicious cycle of drama
that only brings pain and uncertainty…
Decide to control and own your own mind with your own thoughts, not those of these
"mind control groups".
It's easier than you think and the rewards are even better than you could want….
Think on these things my friend, I have more coming your way soon…
Respectfully,
Al Perhacs
PS– If you want to become a Controller, one of the best ways to begin is with THE MIND FORCE LIBRARY.
Sometimes we can be our own worst enemies.
It's sad, but true…
Even when we think we're doing all the right things, our subconscious can sneak out and undo some of our best plans.
As a result, if we don't first get control of our deeply-rooted urges and addictions to past behaviors, creating our dreams can be a lot like trying to control a bull in a china shop. Not an easy task, right?
So if you feel like you've been sabotaging your own success, and can't quite figure out exactly why or how it's happening, try these 3 simple steps for building a pen for the bullthat might be living in your subconscious mind.
Step 1 – Identify the bull in the herd
Our subconscious is a wonderful place full of ideas, instincts and intuition. These inherent traits make up who we are and how we act. For the most part, they are prized attributes.
But, if your subconscious is sabotaging you, it needs to be wrangled in.
– Spend some time in meditation focusing on what you DO want.
– Then, move to the things you already do that can help you achieve those goals.
– And lastly, try to identify the habits that are keeping you from success…
If you're having a hard time identifying your bull or perhaps figuring out which is your dominant bull in the herd (I suggest dealing with one 'bull' – or your biggest obstacle – at a time)…
Click here to find out what your number 1 success blocker is with this fun, quick quiz.
Then, once you've identified the bull that's keeping you from reaching success, try to…
Step 2 – Separate the bull from the herd
You should never look a bull in the eyes, nor should we stare down our own inner struggles. Giving focused attention to your obstacle can increase the tension and allow your bull to go wild.
Instead, try to find the root cause.
Some people spend time toiling on the internet or watching TV, but focusing on watching TV won't change the way you feel or act. Rather, identify the main reason you're experiencing the problem. Why is it that you feel frustrated, unhappy or anxious? What is the real, 'deep down' reason that's causing you dissatisfaction?
Once you have identified the obstacle (and separated the bull from the herd) next…
Step 3 – Use the bull to grow the herd
After identifying the obstacle, you have a chance to embrace it and use it to your advantage.
You simply need to find a way to meet the needs of your bull-ish urges, while not detracting from your main goals.
Many of us have a need for nearly constant stimulation. I like to listen to music (rather than watching TV for example) while doing other things to provide that stimulus without completely distracting me from the task at hand.
Whatever you see as being your biggest obstacle, you can always get to a point where it can be neutralized, or even better, used to your advantage.
The best way to get started is to practice visualizing yourself in the life you want, with clear intention and emotion.
And to help you do that, first figure out what your [#1 Success Blocker] is, so you can more easily attract all of the things that matter to you the most.
What are you waiting for? Get started now 🙂
————————————————————
About the Author
Natalie Ledwell is a Law of Attraction expert, bestselling
author and speaker. She also hosts an online TV Show, The Inspiration Show,
and is a co-founder of the personal development company, Mind Movies, which
offers online courses and coaching programs, like Ultimate Success Masterclass.
Natalie is passionate about helping others to achieve their greatest dreams
and ambitions through personal transformation.
Find out more about Natalie and Mind Movies by visiting here.
Do you feel you're losing your focused mind and concentration? Or, you've been experiencing problems with your sleep and notice that there are various changes in your body? It's time to understand what's happening in your health. It's time to cease all your frustrations. Learn about Metabolic  Prime and how this can bring back your teenage metabolism .
Let me ask you this: Are the foods you eat causing you health problems? Yes, there are actually foods that are doing bad to your health. That's why I am here introducing Good Belly, Bad Belly.
Are You Welcoming The Health Harming In Your Gut With The Foods You Take?
There are these particular toxins that can cause weight gain, diabetes, heart disease and more. And as a matter of fact there are certain foods that trigger the release of toxins inside your digestive system.
Did you know that even not eating on the right time or the way you combine foods can contribute in releasing these obesity toxins and being absorbed in your body?
Let me change the way you think about this and save you by sharing you my story.
Confession: 'Calories in, calories out' is what only matters when it comes to losing weight and maintaining health- no. Since then, I was one of the health authors who believed in this thought.
I don't think that people like you could "eat healthy".
Plus the fact that eating ice cream or broccoli didn't really matter as long as you go the calories right based from scientific information.
It's true that a healthy diet can cause beneficial. There are scientific explanation to back up that fact.
So, here's the question:
Are the foods you are including in your diet can harm your health? Can there be 'obexitry toxins' in your gut?
It is important to know that there are various foods that can cause diseases once taken inside the body. Sounds alarming, right?
Now, let's talk about obesity toxins. The main reason how foods make you sick and fat.
We have grown up believing into this: we eat food and digest them to absorb calories and nutrients.
However, that doesn't end there.
The reality is that a recent discovery reveals that the process is much more complex. Those calories and nutrients are just small 'pieces' of what' going on when you eat.
So, how can you get instant relief when it comes to losing weight faster and rebuilding your health today?
Take notice. There are actually countless articles, books, courses, and programs tackling about 'gut health'. However, the issue is that ALL of those materials focus on very long term processes of improving gut bacteria balance.
A good product, Good Belly, Bad Belly, offers simple things that people can start doing today to achieve immediate results to relieve damage endotoxins are causing to the body and overall health.
With this book, Good Belly, Bad Belly, you will learn techniques that you can apply within only a couple of hours. And with that, it's not like other stuff that you have to wait in line before getting all the benefits of the techniques.
And if you're one of those who are having issues with metabolism and digestive processes, this one's a must try,
Check this out! This is guaranteed to add more energy & passion in your life. A very effective technique from Morning Ritual Mastery.
Imagine waking up every morning consciously creating the day and life that you want.
What if I told you there was a way to wake up with energy, excitement, passion, and joy?
• How would your day be different?
• How would your life be different?
The solution is called an Empowering Morning Ritual
~*~*~
If you're like most people, you wake up reactive every morning.
The alarm goes off, you hit snooze and dread getting out of bed.
Then it's a mad dash to get ready for the day.
You slam some coffee, maybe eat what is only vaguely resembling a healthy breakfast, and it's out the door you go.
By the time lunchtime roles around, you're already exhausted and can't wait for the day to be over. Let's not even talk about the fact you can't wait for the weekend and your week just started.
Sound familiar?
Well, you're not alone…
The crazy thing is, millions of people, just like you, repeat this dangerous cycle, day after day. Never really living the life they want to live. Always in a reactive state and frankly, not very happy or fulfilled.
The good news is, it doesn't have to be this way!
But, success in life doesn't come by accident or luck.
What I've learned is that the happiest, most successful people in the world all have something called an empowering morning ritual mastery. And you can tap into the same power starting right now…
Don't waste another minute grinding away, counting the hours till you can go back to bed, hoping you make it through the day.
Learn how to create your own empowering morning ritual, for your body, mind and spirit, so you can start living an extraordinary life every day!